Staying private online is becoming more and more of a concern. In the US, President Trump essentially gave complete power to ISPs to monitor traffic, shape bandwidth, or even change plans based on what website you want  to visit or the speeds that you need for specific services.
Imagine if you have Comcast, and your speeds to Netflix are automatically slowed since Comcast is partnered with Hulu. ISPs are free to collect data and parsel it out as well to sell it to third parties. When third parties collect mass amounts of data, it's only a matter of time before hackers or some security leak happens. We've seen it with Equifax in 2017 already.
But it's not only the US that is suffering from monopolies and powerful entities. Elsewhere in places like China, more and more restrictions are being enacted, and in Iran, porn and tons of other content is blocked. Privacy, censorship, and internet control is changing worldwide and you need to understand how to fight against it. That's why we've picked some great tools for you to use.
#1 VPN
VPNs are growing rapidly to contest censorship online. Back in the day, VPNs use to be super basic, hard to use, and most of them were expensive without native apps. Now as I've been reviewing more and more VPNs throughout my time here at Best10VPN, I've realized that more and more VPNs are catching up to one another with high speeds, good security, easy to use apps, and other useful things like Netflix compatibility to prevent the dreaded proxy error.
My favorite VPNs are TorGuard, IPVanish, and Private Internet Access–in that order!
| | | |
| --- | --- | --- |
| Multi-platform Compatible | | |
| 256-AES Encryption | | |
| PRICE | $5 for 1 month with code "best10VPN" | $6.95 a month |
| Website Rating | 9.9 | 8.8 |
| 24/7 Live Chat | | |
| Residential / Dedicated IP for permanent streaming access | | |
| Has Mobile App + PC / Mac Support | | |
| Stealth VPN / Advanced Obfuscation techniques | | |
| Visit VPN Provider | Visit TorGuard | Visit PIA |
Suffice to say, as censorship and ISPs grow more powerful–so too are VPNs as tools to circumvent them. With a VPN, you connect to a remote server through a secure virtual tunnel that encrypts your data and assigns you a new anonymous IP address. In countries like China, there are some options like Stealth VPN which hides VPN use.
VPNs now only allow you to unblock restrictions, but they also allow you to stop ISPs from tracking your data and selling it off. They can't read or decrypt your data so it's useless for them.
#2 Proxy
Whereas a VPN is a complete online security tool, a proxy is a simpler more fast method. With a proxy, you scramble your IP so you can't be tracked. If you're using a SSL proxy, your information is also encrypted. Most proxies operate throughout applications like browsers or torrent applications such as uTorrent or qBittorrent.
With a proxy, you can stay secure, but a VPN encrypts ALL of your internet connection whereas a proxy mainly just isolates a specific application. I recommend proxies for heavy torrent users or other users who don't want a VPN active all the time. TorGuard offers a good proxy plan.
#3 Tor Browser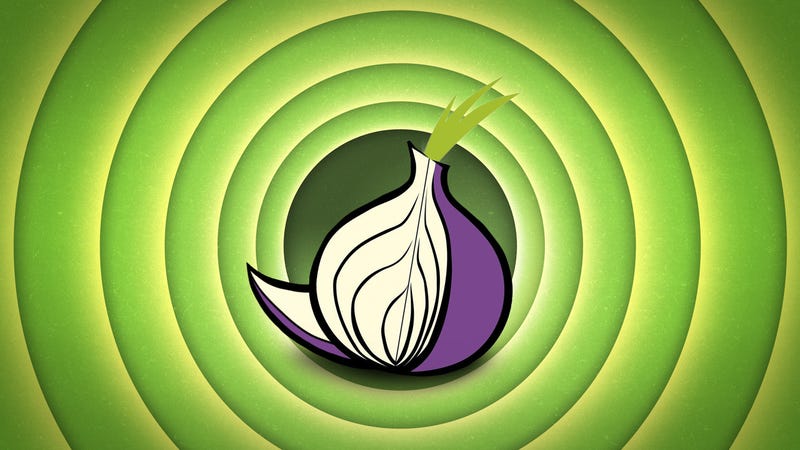 The infamous Tor Network works through what is called the "Tor Browser", and it's commonly used to access the dark web to buy drugs like weed or view "uncensored" content. But a lot of people don't really know what the Tor Browser or Tor Network actually is.
So what is the Tor Browser is layman terms? Well, basically the Tor Network is a series of nodes across the world. When you use the Tor Browser and connect to the Tor Network, you're distributing your information in this network which gives you a layer of anonymity since your connect is shared with random nodes on the network.
However, while the Tor Browser is good in some ways, it does have limitations. While the Network is pretty secure, the Tor Browser is not as secure since it's vulnerable to hackers or governments. This means man in the middle attacks are entirely possible unless you use HTTPS encryption from a VPN.
#4 Secure Extensions
Do you have secure extensions installed to protect your privacy online? It doesn't really matter which browser you are using, since both Firefox and Chrome support extensions that  can protect your privacy online. We already wrote an entire post about it here, but here are some good extensions to use:
#5 Secure Search
Are you using Google or something more secure? Well, Google takes a lot of your data online and who knows what they do with it (well for starters they make tons of money off it!). If you want to secure your data online while searching, the best option is to use a secure search website like in the video above.